NEW 7.4.50
The SAFARI Montage Chrome™ Browser Extension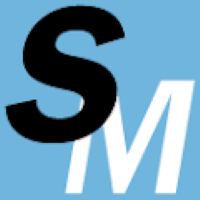 We are excited to introduce an important new user workflow for saving high-quality links to webpages into the SAFARI Montage Learning Object Repository (LOR) using our new Chrome Browser Extension. This new magical button makes the process as easy as can be to save any YouTube video link, Web page or Google Drive file for future use in the LOR. This great new feature is now available with the release of SAFARI Montage v7.4.5.


YouTube™
When a user is in YouTube™ and they find a video they'd like to use in SAFARI Montage later, they can simply tap the new SM button on their Chrome™ Browser Extension toolbar, which will ingest into My Files/Locker the YouTube video link URL, Title, upload year, YouTube Channel name and published thumbnail. The system will use the new Easy Upload feature to ingest the link. This linked YouTube video can be shared in the LOR in an education-friendly presentation, added to Playlists and benefits from SAFARI Montage's trusted domain status to playback content even when the district blocks student YouTube access. This new link can also be found under the Web Streaming Video search results tab.

Web pages
When a user is in virtually any website, they can use the SM button to ingest the URL, page title, page description (when available) and create a thumbnail for the page. The system will use the Easy Upload workflow. The link is then available to share, add to playlist and further tag for subsequent discoverability. Please note that if the site requires a user to login, if it isn't an established LTI Single Sign-On (SSO) site, the user would have to sign in manually when trying to access the page.

Google Drive
When a user is in their Google Drive where they have stored documents, slides, spreadsheets and more, they can now easily ingest the link (for future collaboration) or save the full converted file (in Microsoft Office or PDF formats) into the LOR for local management and sharing. In addition, Google Slides can be converted to Slates during the ingestion process. The Easy Upload workflow will be employed and is designed to auto-detect the type of file that is being ingested and to customize the upload options accordingly.

The v.7.4.50 User Dashboard will be adjusted with a pop-up link (not pictured here) to alert users about this new feature. The pop-up link will disappear after it has been acknowledged by the user, but the link to a description of the feature will persist.

---
System Requirements and Deployment
For the SAFARI Montage Chrome Browser Extension deployment, a school district must have a Google G Suite hosted domain in order to effectuate this service at an enterprise level. For optimal feature functionality, the school district's provisioning of SAFARI Montage user accounts will need to have aligned users by matching SAFARI Montage user account email addresses with G Suite user account names, which will already have been done if SAFARI Montage is configured for Sign In with Google.
Requires a School District SAFARI Montage LOR Subscription v.7.4.50 or higher and SAFARI Montage administrator configuration.
User requirements include the Chrome browser and a Google User Account.
Chrome is a trademark of Google Inc. Use of this trademark is subject to Google Permissions.
---
SAFARI Montage LOR Purchase Information
For pricing and more information, call 800-843-4549 or email cs@safarimontage.com.