Playlist/Multimedia Lesson Plans
---
Easily string together multimedia files, documents and web links to create a single playlist. District personnel and/or schools may easily disseminate playlists that have been customized to their curricula or textbooks.
Major New Features
NEW 6.4 Add segments to any playlist, not just the active playlist.
NEW 6.4 Copy segments/bookmarks from any playlist to any other playlist.
NEW 6.5 Correlate playlists to academic standards, including Common Core & State Standards, and search playlists by standard correlations.
---
New Playlist Interface Designs
Teacher Prep View
NEW 7.0 An ideal view for teachers to prepare a playlist for a lesson and make last minute tweaks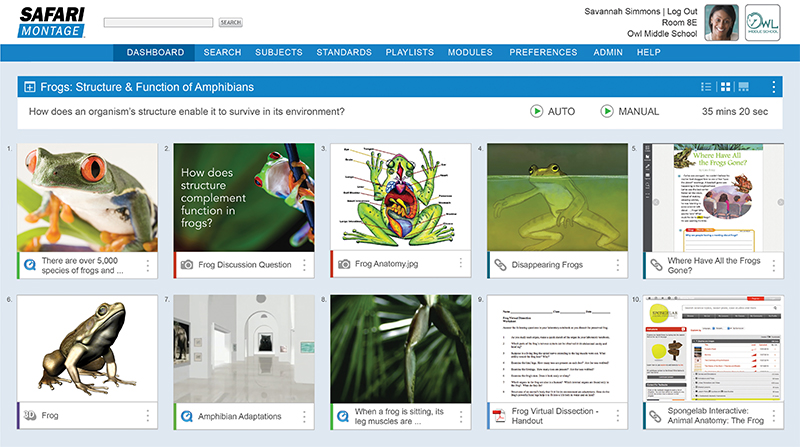 Teacher Presentation View
NEW 7.0 Featuring thumbnail navigation plus optimized screen views for mobile devices and large displays.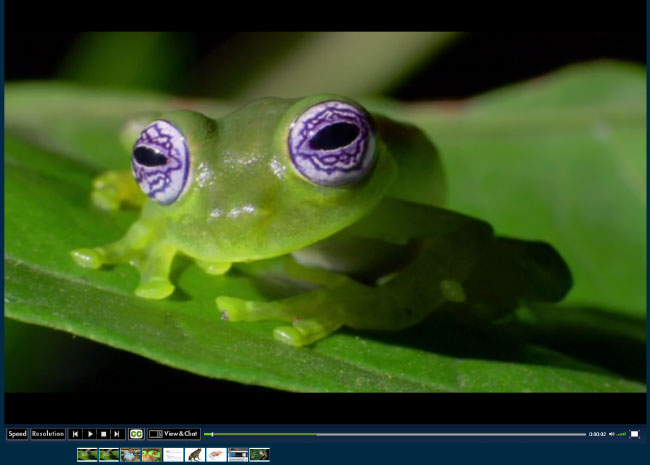 Student View
NEW 7.0 Students will be able to view content in 2/3 screen while seeing pertinent details alongside the video or imagery.
NEW 7.1 Users have the ability to auto play Playlists in the new Student and Teacher Presentation Views