Interoperability Support Services (ISS)
---
SAFARI Montage® now offers support services to assist customers with platform interoperability
The dramatic shift to digital instruction in K–12 requires that many educational systems, software, resources and devices work together seamlessly for teachers and students. SAFARI Montage has historically led the industry in interoperability through its integration with Interactive Whiteboards; Library Automation Systems; auto-detection of user device-type for appropriate format playback; device-agnostic playback; support for over 60 document, web and digital cameras, displays and projectors; LDAP conformance and more. As this is a foundational competency of SAFARI Montage, we have now formalized our support model to assist our customers with platform interoperability.

Interoperability Support Services (ISS) provides the SAFARI Montage software development and personnel needed to make the platform interoperable with other key district software platforms via IMS Global Interoperability Standards. ISS provides unlimited support for interoperability with any third-party solution that is IMS bi-directionally certified in LTI®, Common Cartridge® or Question & Test Interoperability (QTI®). ISS is available to all customers at an annual cost, and it is only necessary for those districts requiring this type of support.
ISS Covers the Following:
Integration with IMS Global Conformance Certified third-party platforms
Learning Management Systems (LMSs)
Digital Courseware

Support for Thin Common Cartidge® integration for federated search access to course learning objects.

Student Information Systems (SISs)

Nightly import of rostering data

COMING SOON

- Nightly export of grades

Evaluation and Analytical platforms
Third-Party Digital Resources via Single Sign-on
NEW 6.3 Google Apps for Education Integration
Single Sign-On Access to SAFARI Montage when signed in to Google Account
Federated Search of Google Drive™ resources
Single-Click Saving of Google Drive resources to the Learning Object Repository
Web Proxy
Playback SAFARI Montage curated YouTube content, such as Khan Academy, even when district filtering blocks YouTube (for Teachers and Students).
Allows Teachers to add YouTube web links to be shared, then approved, for Student access.
netTrekker (Requires a netTrekker subscription)
Single Sign-On to netTrekker
Federated Search of netTrekker resources
Auto-thumbnailing of netTrekker resources
Ability to add netTrekker resources to playlists and lessons
Custom Digital Camera, Display and Projecter Integration
SAFARI Montage® is an IMS Global Learning Tools Interoperability (LTI®) and Common Cartridge® Conformance certified bi-directional platform.
Interoperability Support Services (ISS) leverages the IMS Global technical interoperability standards to achieve the following when integrating with third-party platforms: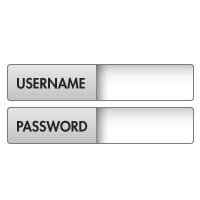 Single Sign-On (SSO)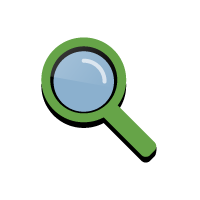 Federated Search
(Requires Third-Party Platform Cooperation and Utilizes Open Search Standards)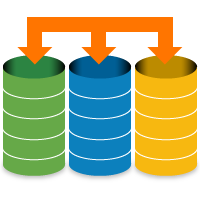 Bi-Directional Interoperability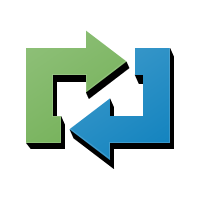 Lesson and Learning Object Transfer
---
NEW 6.3
IMS Global OneRoster™ Standard Certification
OneRoster simplifies the exchange of student roster information and grades between learning platforms by eliminating the need for multiple custom data file formats, making it quicker and easier to exchange data between the Student Information System (SIS) and the SAFARI Montage platform.
---
SAFARI Montage customers receive the following basic interoperability features as part of their core SAFARI Montage purchase:
Destiny Library Manager (MARC Records must be purchased)
Interactive Whiteboard Integration

Supports SMART, Promethean, eInstruction, Hitachi Starboard and Epson Brightlink hardware and software integration
Upload and management of SMART Notebooks, Promethean Activeboard, eInstruction Workspace, Hitachi StarBoard and Teamboard Draw! file formats
Ability to embed permanent video links into IWB files, and associate PDFs of IWB files for use on mobile devices
Mobile Device Compatibility

iOS app- and Android-compatible for uploading, searching and playing video, and more

Integration with over 50 doc cams, web cams, digital cameras and projectors
Supports all major LDAP directories (Microsoft Active Directory, Apple Open Directory, Novell eDirectory, OpenLDAP)
Permanent Links
Bulk Video Upload
---
For pricing information or to receive a quote, please contact us at cs@safarimontage.com.
Interoperability Support Services excludes the following: Hardware and new drives in subsequent years, Content; Installation; Professional Development; Technical/Admin Training; Project Management; Software Upgrade Plan, MHA and other modules