Assignment Management
LOR Lesson Presenter™ facilitates the creation, distribution and management of lesson assignments by class, small group or individual student. Teachers can preview and easily distribute digital assignments to students directly from a lesson.
Student Dashboard and Calendar Customization
NEW 6.1 Ability to select which classes appear on a student's dashboard and calendar
Student Groups
NEW 6.1 Teachers can group students within a class when distributing assignments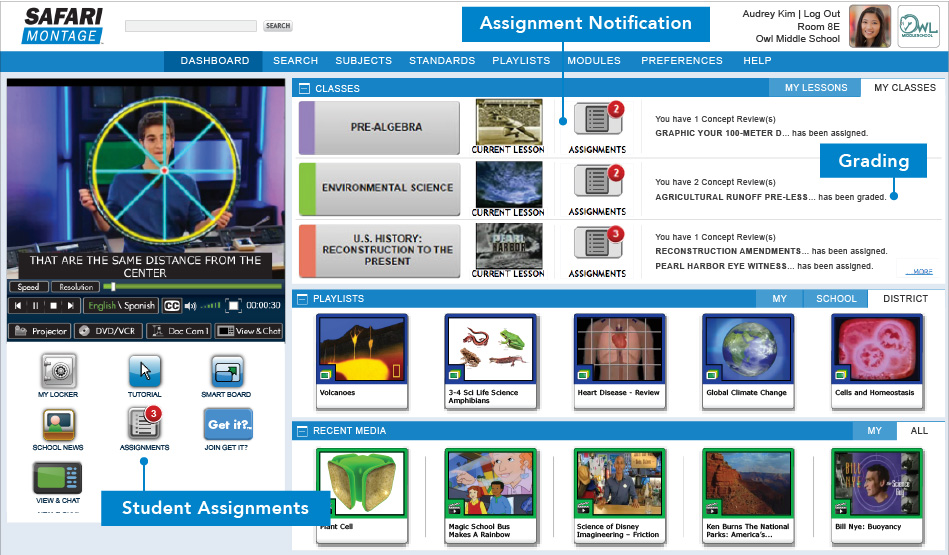 ---
Teacher Assignment Notification
NEW 6.0 Teachers can easily track how many students have completed an assignment
Teacher Dashboard View

My Locker
Students can submit playlists, video resources and items from My Locker as part of their assignment
---
Integrated Discussion
NEW 5.8 Assignments offer a discussion forum for teachers and students to post messages related to the work.