Classroom Lesson Presentation
Digital Lesson Tools that Simplify Classroom Lesson Presentation Through a Single Interface
LOR Lesson Presenter™ (LLP) provides an elegant interface for teachers to present a complete digital curriculum capable of hosting, supporting and simplifying the playback of over 50 different file types, including video. It ties course development with course delivery.

LLP is an intuitive and engaging visual presentation tool that integrates all classroom technology, including document and web cameras, interactive whiteboards, videoconferencing, mobile devices, projectors and DVD players, to increase time-on-task teaching time for even the most technology-resistant teachers.

Classroom lessons will flow smoothly, as teachers can find content without having to go to multiple sources.
Teacher's Prep View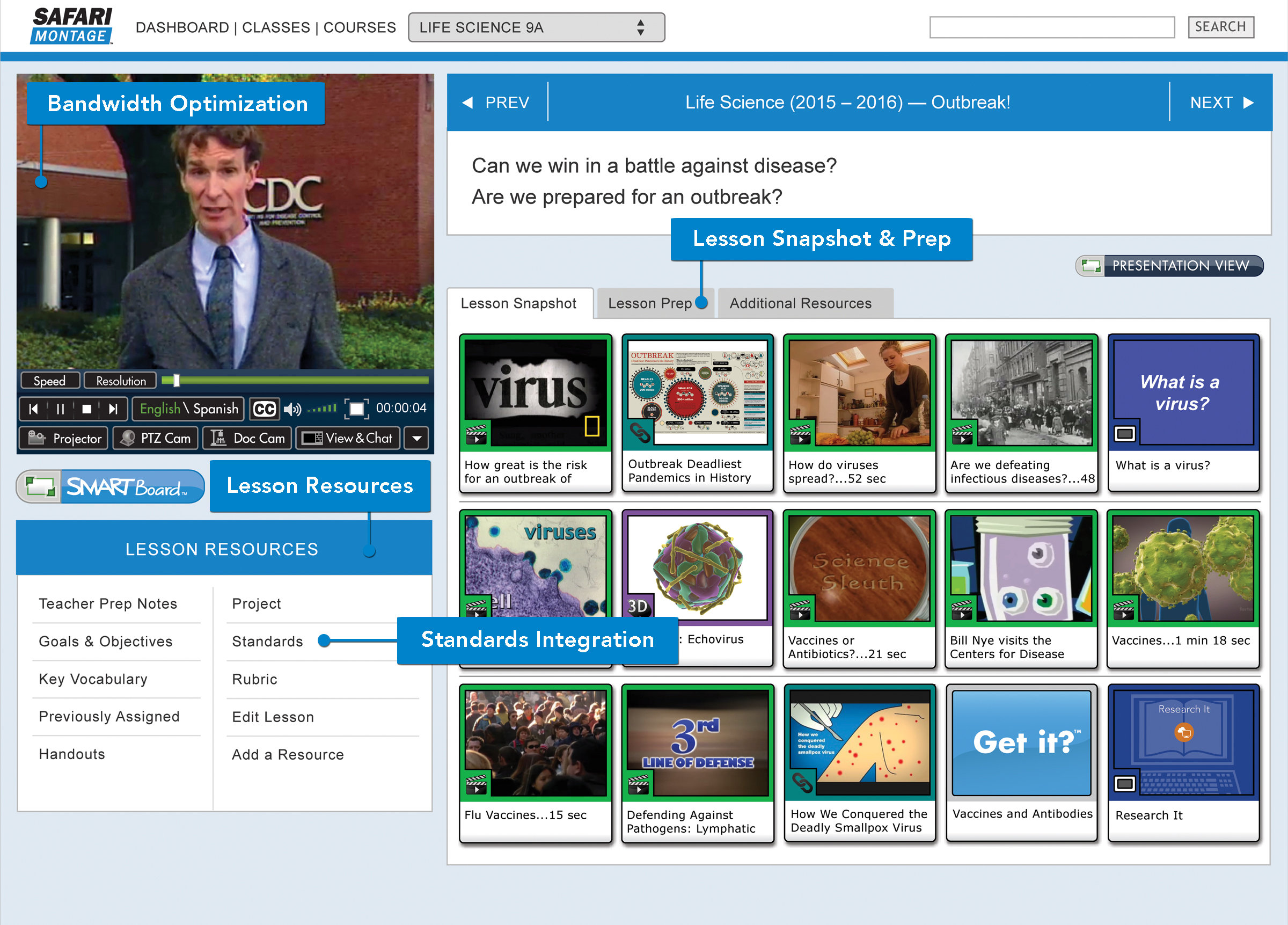 Full Integration With SISs and Classroom Technology
Fully integrated to simplify teacher navigation through all classroom technology, including IWBs & Doc and Web Cams.

Teachers can also integrate other SAFARI Montage® modules into lessons, including recorded programming via Network-DVR.
NEW 5.7 Supports Class Import directly from the SIS, automating and integrating teacher and student LDAP account access.
---
Purchase Information
For pricing and more information, call 800-843-4549 or email cs@safarimontage.com.