SAFARI Montage® Hardware
---
SAFARI Montage® Servers
SAFARI Montage servers have been custom-configured and optimized for high-quality video playback on the SAFARI Montage platform. Each server is fully compatible with most standard network configurations and will simply act as an appliance on your network. These servers support Gigabit networks for maximum network speed.
All servers come pre-loaded with the SAFARI Montage OS and the appropriate number of Core Content hard drives to match your order. With each installation, SAFARI Montage carefully evaluates district needs and bandwidth to develop a customized system recommendation tailored specifically for that district.
---
SAFARI Montage® Digital Signage Hardware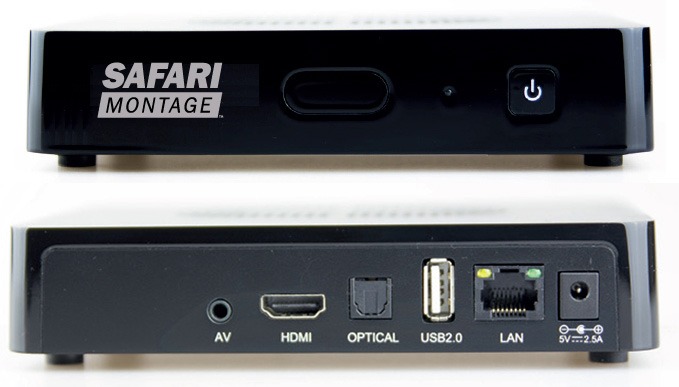 SAFARI Montage Endpoint
High performance set top box (STB) capable of decoding live and on-demand video streams delivered via an IP network for High Definition (HD) display.
Digital Signage Keypad
Allows a user to select one of four video feeds for full-screen display on SAFARI Montage® Digital Signage™.
Source Controller
Enables Pathways SM to control virtually any IR-controlled device by converting from IR to IP control, such as projectors, displays, and cable tuners.